Financial Services
We oversee a broad range of financial services for the benefit of the Foundation, the University of Virginia, and University-associated organizations
The UVA Foundation provides prudent financial and accounting services for University-associated organizations and other funds at the request of the University.
Our professional team assists with investment management, accounting activities, and compliance matters. We guide foundations' internal controls, coordinate audit processes, and assist with state solicitation registrations.
A few of the specific services we offer include:
Financial statement preparation
Receipt and disbursement of funds
Bank and investment reconciliations
Asset and cash management assistance
Payroll and benefits administration
Year-end audit management
Special consultations
Budget assistance
Our internal finance team also provides debt management, cash management, and investment oversight for the Foundation.
We oversee financial transaction processing, account reconciliations, fund transfers, budgeting, financial reporting, property accounting, gift annuity administration, and all accounts receivable and payable.
Get in touch with us to learn more about the services and solutions we provide!
UVA Health Benefits Consortium
The Foundation manages a benefits consortium for 18 area and University-associated organizations, including the UVA Foundation. For more information about the benefits consortium, please contact Deborah van Eersel.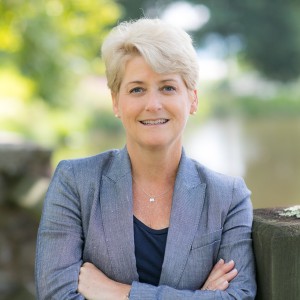 Deborah van Eersel
Chief Administrative Officer and Director of Marketing
(434) 924-0696