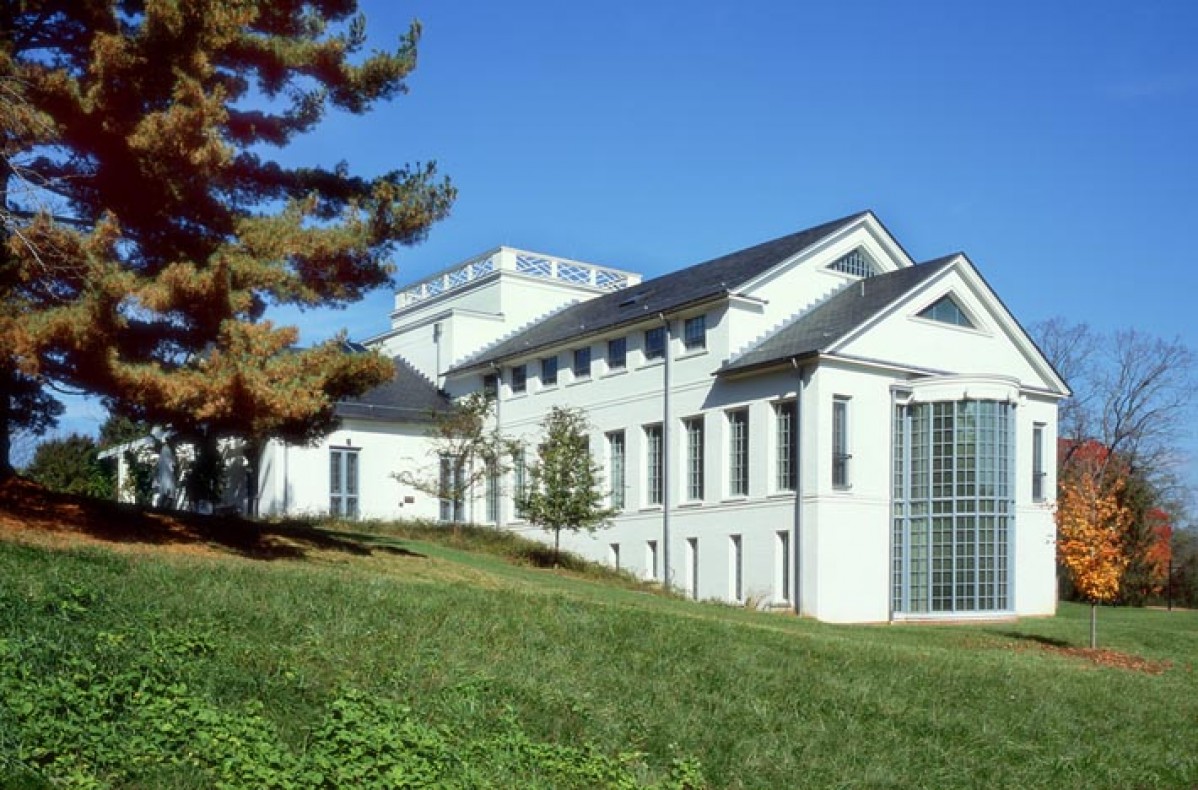 Situated on land once owned by Thomas Jefferson, the Foundation leases this 78.5 acre property to Monticello for the International Center for Jefferson Studies.
Kenwood was designed in 1939 by William Adams Delano for Major General Edwin M. Watson, a senior military aide to President Franklin D. Roosevelt. Roosevelt adopted Kenwood as his Camp David during his presidency and retreated here several times.
Mrs. Watson eventually gifted the property to the University of Virginia and it was subsequently transferred to the UVA Foundation in 1998. That same year, the Foundation leased the property to the Thomas Jefferson Foundation to house the Robert H. Smith International Center for Jefferson Studies, Monticello's research center on Jefferson's life, times, and legacy. The facilities at Kenwood include offices and work spaces for visiting fellows.