Morven Kitchen Garden
Located on a one-acre plot which was once organically cultivated for John Kluge, the Morven Kitchen Garden offers a hands-on learning opportunity to study food production cycles, design sustainable agriculture technologies, and develop a better understanding of the social, environmental, and economic implications of our daily food choices.
The Morven Kitchen Garden was initiated by students, for students, and it serves both the University and greater Charlottesville community as a site for learning and growing. For weekly updates from the Kitchen Garden and further details about our projects, check out our blog.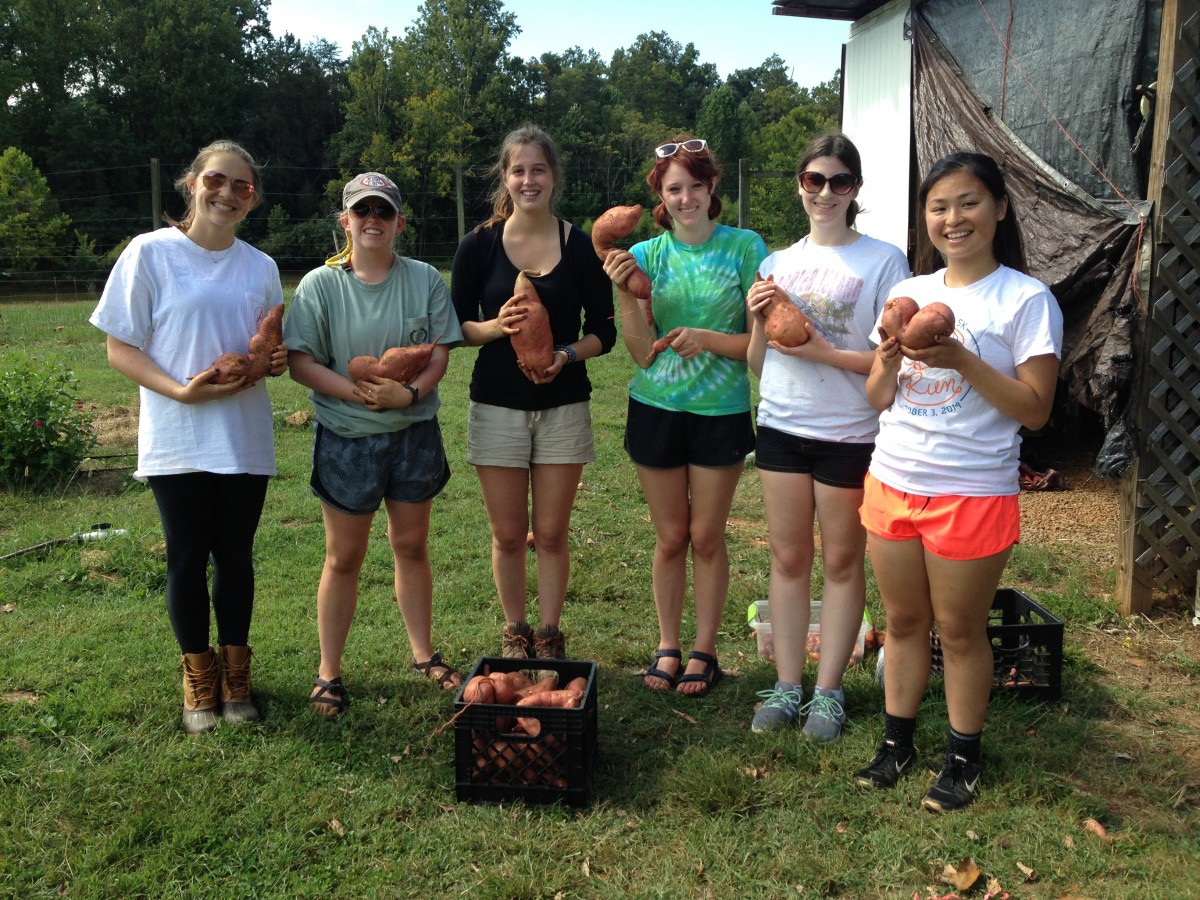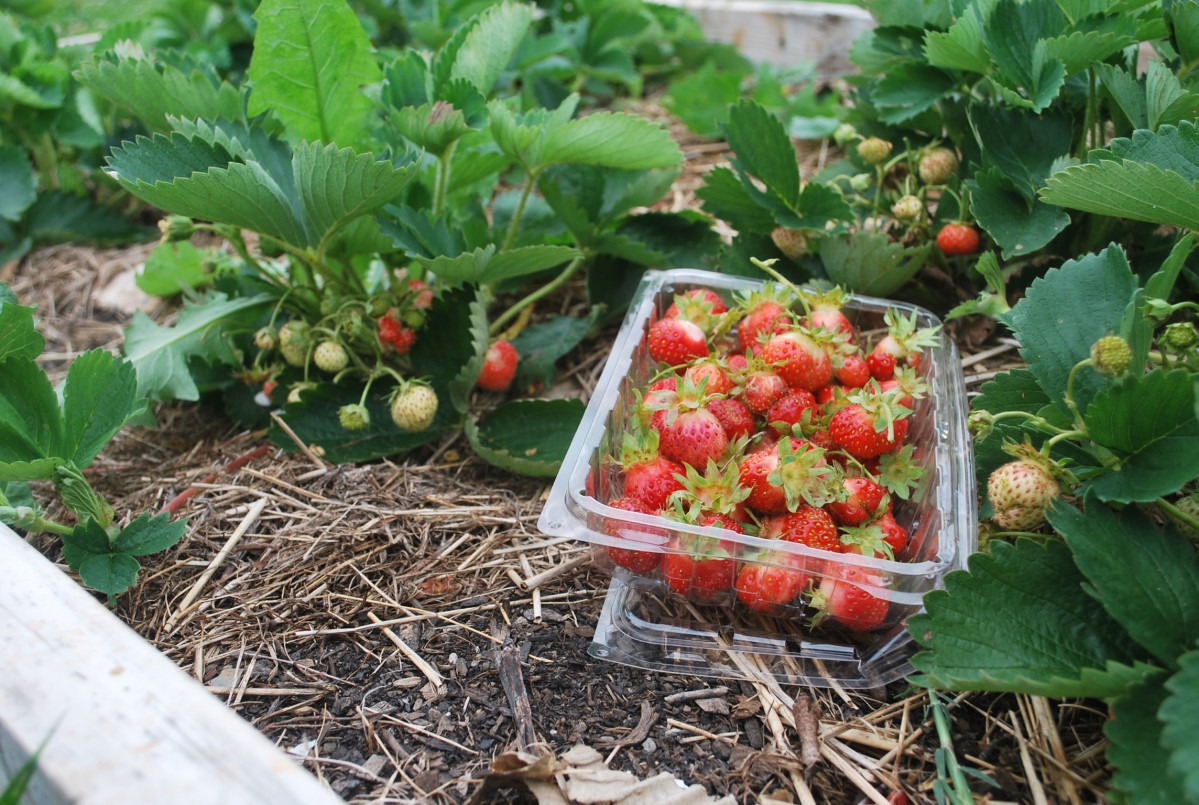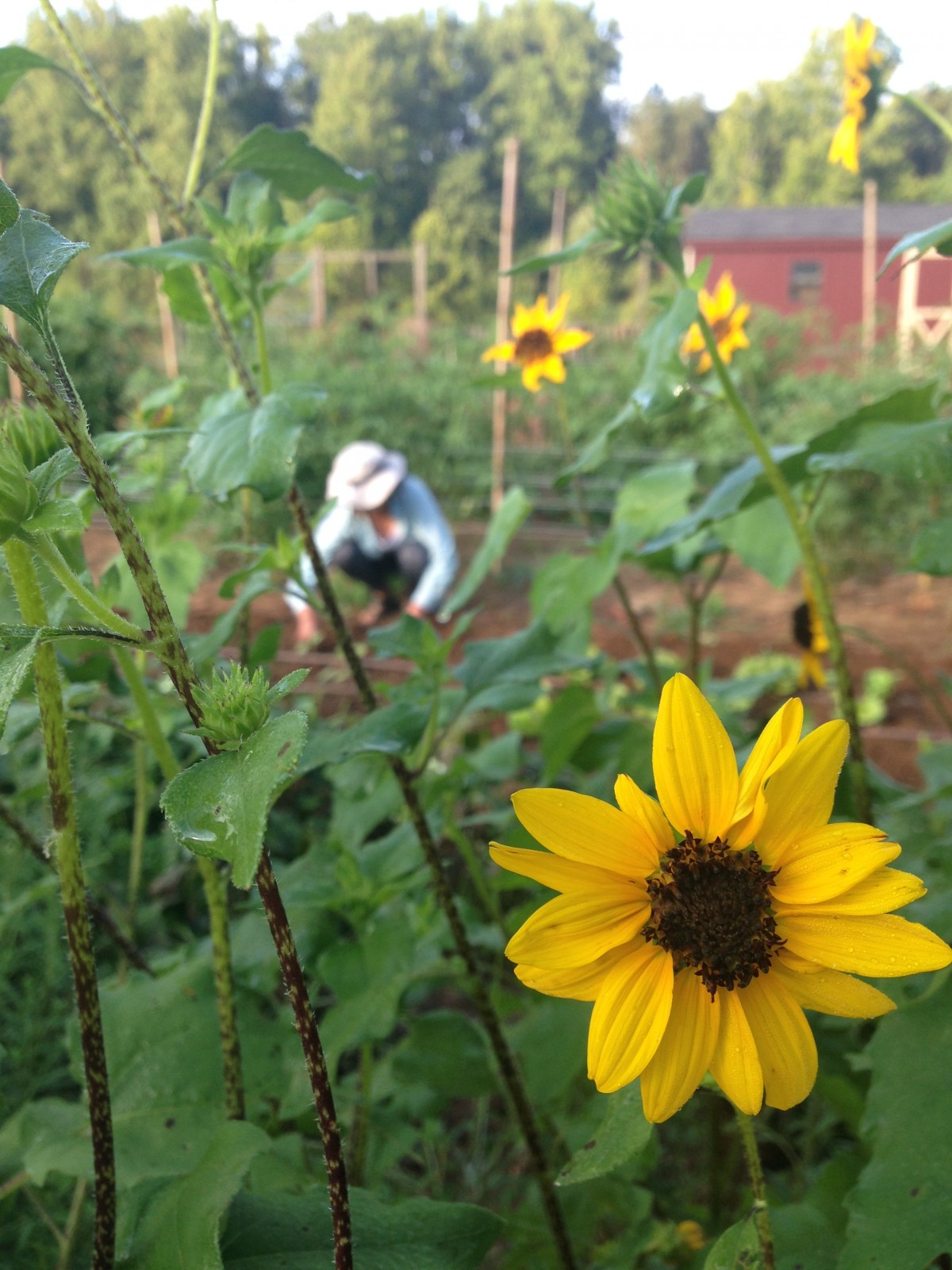 CSA Program
The Morven Kitchen Garden offers a unique CSA (Community Supported Agriculture) program to UVA students, faculty, and staff and the greater UVA community. CSA shares are available from June until early August (Summer Share) and September until November (Fall Share), in which a box of fresh produce and recipe card is dropped off each week at Main Street Market or delivered to you for a fee. Sign up for our CSA or learn more!
Student Research
A central focus of the Morven Kitchen Garden is to support independent student research. The garden serves as a living laboratory to explore questions surrounding farm economics, organic cultivation techniques, and place-based educational practices.