Russ Cronberg Promoted to Director of Hospitality
Cronberg's career spans 20 years of hospitality management experience
The University of Virginia Foundation is pleased to announce the promotion of Russ Cronberg to director of hospitality after serving as the general manager of Boar's Head Resort for six years. In his new role, Cronberg will oversee the Foundation's hospitality operations, including the new UVA hotel and conference center, Boar's Head and its Sports Club, and the Birdwood properties. The director of hospitality position was created this year following the addition of the new UVA hotel and conference center to the Foundation's portfolio of managed properties.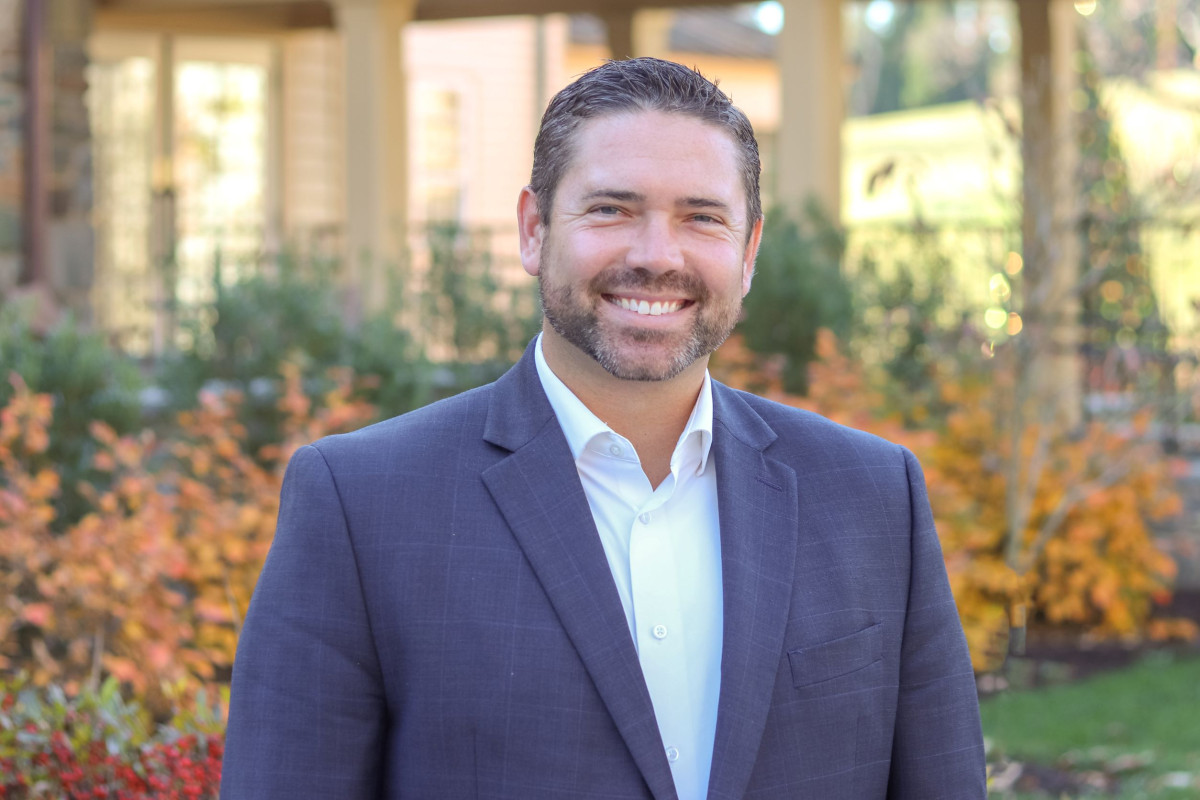 "Russ is a tremendous leader in our organization and on the regional and national levels of the hospitality industry. We are so very fortunate that he has agreed to take on this enhanced role," explained UVA Foundation CEO Tim Rose.
Cronberg joined the Foundation in 2016. During his tenure as general manager at Boar's Head Resort, he successfully navigated the resort team and stakeholders through a pandemic while increasing service standards and expectations, achieving a Forbes Travel Guide Recommendation and AAA Four Diamond awards each year. He also managed a refresh of the resort brand.
Additionally, the resort underwent several changes while Cronberg was at the helm, including an award-winning redesign of Birdwood Golf, significant renovations to the lobby, resort entrance, and food and beverage spaces, complete signage and wayfinding redesign, and the creation of a new master plan.
A native of Michigan, Cronberg earned his bachelor's degree in hospitality and tourism management from Grand Valley State University in Grand Rapids. Additionally, he is certified as a Certified Hotel Administrator (CHA) by the American Hotel and Lodging Association and in Hotel Management and Owner Relations by Cornell University. He also serves on the Charlottesville Albemarle Convention and Visitors Bureau board, as well as the vice-chair for the Virginia Restaurant, Lodging, and Travel Association.
"I have enjoyed my first six years in Charlottesville working for the University of Virginia Foundation, making an impact at Boar's Head, building community engagement in our property, and spreading the good news of hospitality statewide," said Cronberg. "I look forward to continuing to make a positive impact in this role as we embark on new projects and expansion in hospitality for the University and our local community."