"Indian Camp" 1795 - 1813
Monacan tribes lived in the Charlottesville area in the 17th century, migrating westward with the arrival of European settlers. In 1730, land encompassing today's Morven was part of a 9,350-acre royal land grant to John Carter, Secretary of Virginia Colony. Within this vast holding, a 1,334-acre section of the Carter family patent was called "Indian Camp," presumably in reference to a Native American settlement located in the vicinity. Thomas Jefferson purchased the tract in April 20, 1795 on behalf of his "adoptive son," William Short, to whom he wrote: "I bought the Indian Camp for you because you have expressed some partiality for our neighborhood and climate...there are no lands in this state of equal fertility and equal advantages…."
Short served as private secretary to Jefferson during his term as U.S. Minister to France from 1785-1789. Upon Jefferson's departure, Short took a leading role in the American legation, and went on to serve as U.S. Minister to Holland and to Spain in the 1790s, becoming American's first career diplomat.
Jefferson managed the property, renting small plots to a number of tenant farmers. They utilized crop rotation methods developed by Jefferson to restore the soil from the detrimental effects of tobacco and corn crops. The map above, courtesy of the Huntington Library, shows the location of the tenant farms on the property known as "Indian Camp."
Jefferson deeded the property in 1813 to David Higginbotham, a leading merchant at the nearby port of Milton on the Rivanna River.
Morven
Higginbotham renamed the property "Morven," a Scottish word meaning "great mountain." Higginbotham employed regional architect Martin Thacker, who also served as master builder. The symmetrical two-story brick house combined a late Georgian pattern with Roman Revival features. The Main House remains one of Virginia's important examples of Federal-style architecture. Higginbotham, with 56 slaves, produced corn, tobacco, wheat, hay, and oats at Morven until his death in 1853.
Morven's next owner was Daniel Groff Smith from Loudoun County. His son, Francis Henry Smith, taught mathematics at the University of Virginia in 1851 and was a Professor of Natural Philosophy from 1853 until his retirement in 1907. He and his family lived in the University's Pavilion V until his death in 1928. Another son, Colonel Edward Buckey Smith C.S.A., was a Professor of Mathematics at Richmond College; and he inherited Morven when his father died in 1879.
Morven Chain of Ownership
1730 - 1796 Carter Family
1796 - 1813 William Short
1813 - 1853 David & Mary Garrigues Higginbotham
1853 - 1879 Daniel Groff Smith
1879 - 1906 Edward Buckey Smith (son of Daniel Smith)
1907 - 1923 Samuel H. & Josephine P. Marshall
1923 - 1926 David C. & Margaret G. Patterson
1926 - 1941 Charles A. & Mary L. Stone
1941 - 1987 Whitney & Anne Stone
1988 - 2001 John W. Kluge (retaining a life estate on the core property until 2006)
2001 - present University of Virginia Foundation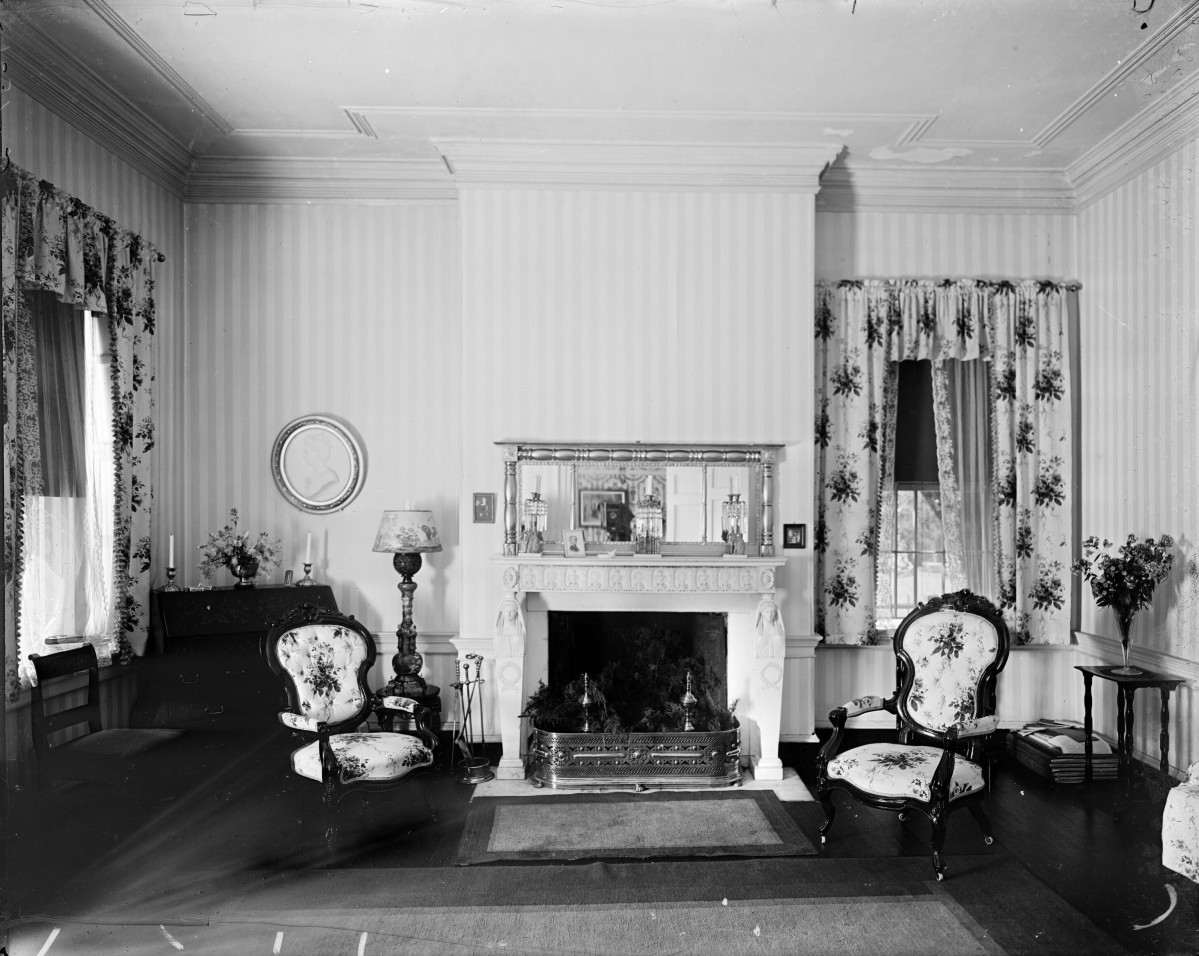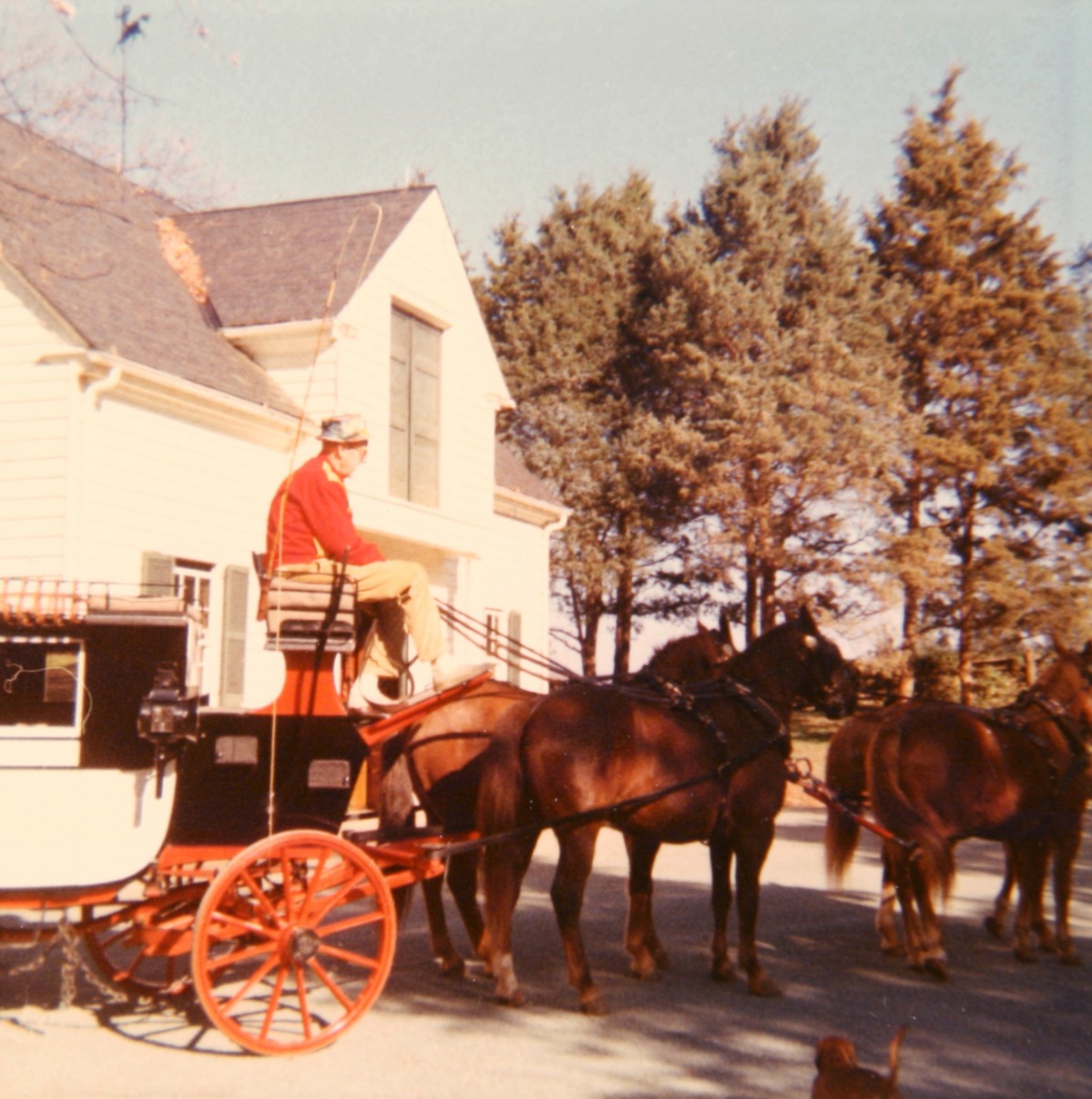 Morven in the Twentieth Century
In 1906, Morven was sold to Samuel and Josephine Marshall. The Marshall's expanded the Main House with a two-story addition on the north side by Baltimore architect Howard Sill. The Albemarle Chapter of the Garden Club of Virginia was founded in 1919, and Josephine Marshall served as its first President. After Samuel Marshall's death in 1923, Morven was briefly the home of David C. and Margaret G. Patterson. Mr. Patterson was a land broker.
Charles and Mary Stone purchased Morven in 1926, converting the farm into "Morven Stud" for thoroughbred horse breeding and cattle. Charles A. Stone in 1889 co-founded Stone & Webster, an engineering firm that later played a leading role both in the Manhattan Project and subsequent development of the U.S. nuclear industry. The Stones commissioned Boston architect Joseph Chandler to add a west terrace and attic dormers to the Main House in 1928. Mary Stone, in consultation with renowned landscape architect Annette Hoyt Flanders, redeveloped the formal gardens. Mary Stone opened the formal gardens to visitors of the first Virginia Garden Week in 1933, and Morven has remained open to the public for every Virginia Garden Week since. The Formal Gardens, largely unchanged from this era, now represent one of the few intact gardens from the 1930s.
After Charles Stone's death in 1941, Whitney Stone and his wife Anne took over Morven, concentrating on stud operations and founding the United States Equestrian Team. A number of famous racehorses were bred at Morven, including the Hall of Fame mare Shuvee, who won the Filly Triple Crown in 1969. In 1973, Morven was added to both the Virginia Landmarks Register and the National Register of Historic Places. Whitney Stone was a trustee and active member of the Thomas Jefferson Memorial Foundation and participated in the endowment of several professorships and fellowship programs at the University of Virginia. Whitney Stone died at Morven in 1979 and Anne Stone in 1987.
John W. Kluge purchased Morven in 1988. In the mid-1990s, he supervised the construction of a four-acre Japanese garden and house, built using ancient techniques and incorporating some 50 plants indigenous to Japan and America. Sculpture by Rodin, Maillol, Moore, and others was interspersed throughout the gardens. After Kluge relinquished his life estate in 2006, the Foundation renovated and refurnished the Main House, Guest House, and Meeting Barn. The Guest House, built during the Kluge era, now holds the Flowerdew Hundred Collection of AmerIndian, English, and African American artifacts unearthed at the Flowerdew Hundred on the James River south of Richmond.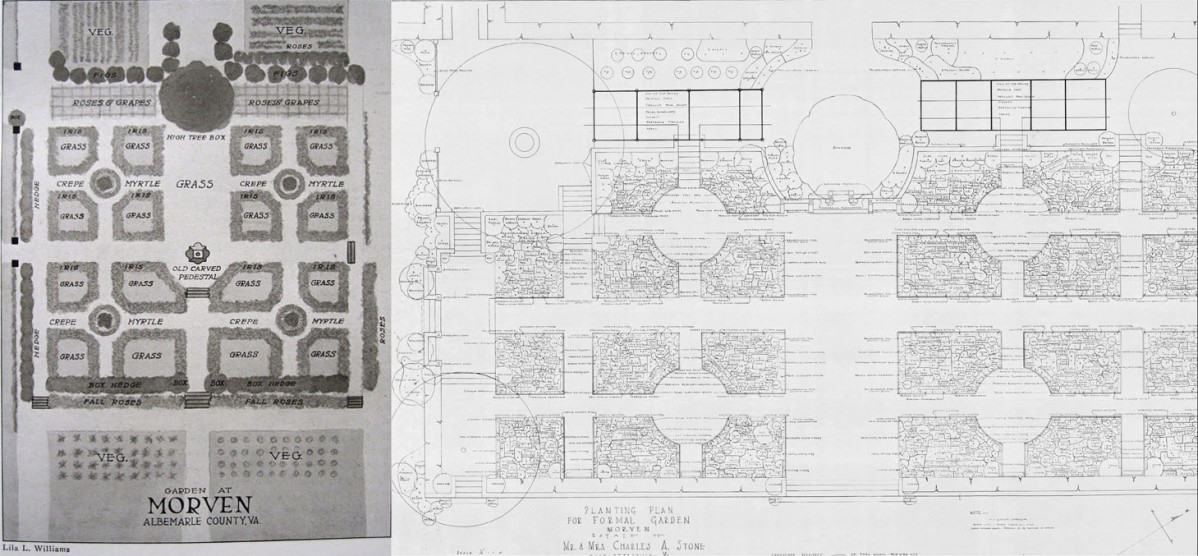 Restoration & Development of the Formal Gardens
Morven owners Mr. and Mrs. Charles A. Stone hired landscape architect Annette Hoyt Flanders to restore the gardens in 1930. In addition to designing landscape features such as entrance gates, brick detailing, and slate seats, Flanders created extensive planting plans for the parallel Formal Gardens and Cutting Garden. As dictated by Flanders' design, both gardens combined numerous shrubs, perennials, and annuals, and shared a similar color palette of purples, blues, pinks, white, and some hints of yellow.
In the Formal Garden, Flanders filled the previously established symmetrical beds to the brim with clumps of perennials such as Delphiniums, Peonies, and Iris, and accented the plantings with small Boxwoods. Lilacs, Rhododendrons, and Azaleas embellished the hawthorn hedges along the outer edge of the garden. For the Cutting Garden, Flanders planned rows of annuals and perennials like Phlox, Zinnias, Asters, Dahlias, and Cornflowers, combined with many of the same plants found in the Formal Gardens. Behind these rows stood taller shrubs, notably the repetition of one Forsythia framed by two Buddleias. Between the two long borders of the Cutting Garden, Flanders designated eight narrow beds of vegetables and four of strawberries. A collection of roses, including rosa 'Mrs. Charles Bell' and rosa polyantha 'Ellen Poulsen,' stood as the centerpiece of the Cutting Garden.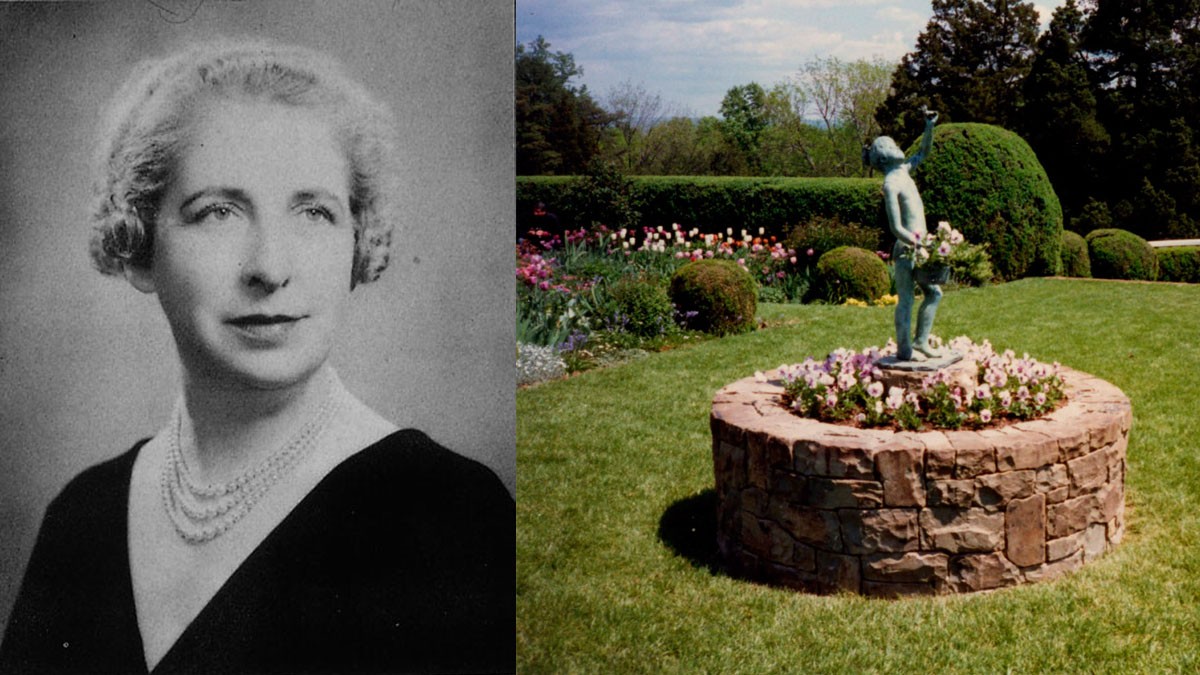 Annette Hoyt Flanders (1887-1946)
Flanders tailored each design to its distinctive setting, drawing on various styles over the years, ranging from Midwestern naturalism to Beaux Arts traditionalism to early Modernism. She believed that landscape architects, must assume full control of all aspects of their practice, including design and construction. As a female landscape architect practicing in the 1930s and 1940s, Annette Hoyt Flanders excelled in a field then dominated by men. Educated at Smith College, she went on to study landscape architecture at the University of Illinois and took courses in engineering at Marquette University. By 1922, Flanders had opened her own office in New York City. Flanders completed at least 75 projects during her career spanning 27 years. The majority of her clients including Mr. and Mrs. Vincent Astor and Mr. and Mrs. Charles E. McCann, resided on the East Coast or in the Midwest.
In addition to leading a busy design practice, Flanders devoted her time to educating the public on the merits of beautiful and skillful garden design. Flanders wrote articles for Good Housekeeping, House and Garden, and House Beautiful. She also taught courses in landscape design and gave lectures such as "Ten Commandments of Garden Maintenance." Flanders recognized and promoted the importance of the role of plants and horticultural experience in good design. Annette Hoyt Flanders received the Medal of Honor from the Architectural League of New York in 1932 and was a fellow of the American Society of Landscape Architects.